Amanda & Matt | Honeymoon Contest Winners
Bride- & Groom-to-be Amanda Dwyer & Matt Simone helped each other through family difficulties, and he proposed in front of her class at the school where they both taught. Now they will honeymoon at Aruba Marriott Resort & Stellaris Casino in Aruba.
First Meeting: In high school.

The Proposal: At the school where they both teach, in his gym class.

Background: She is a second grade teacher. He is the P.E. teacher in the same school.
Matt and I met 10 years ago in high school when I was a senior and he was a sophomore. Our relationship started when I left for college, and for the next six years our long distance relationship survived on daily phone calls and monthly weekend visits. Once we were both home from college, we spent the next four years learning what it was like to see each other daily and share the same living space.

This year we both landed teaching jobs at the same private school. I taught kindergarten at this school two years ago and my position was unfortunately cut, but they rehired me as a second grade teacher, where I am lucky enough to have the opportunity to teach some of my same students from kindergarten. Matt was hired as a physical education teacher.
Rose Petals in Gym Class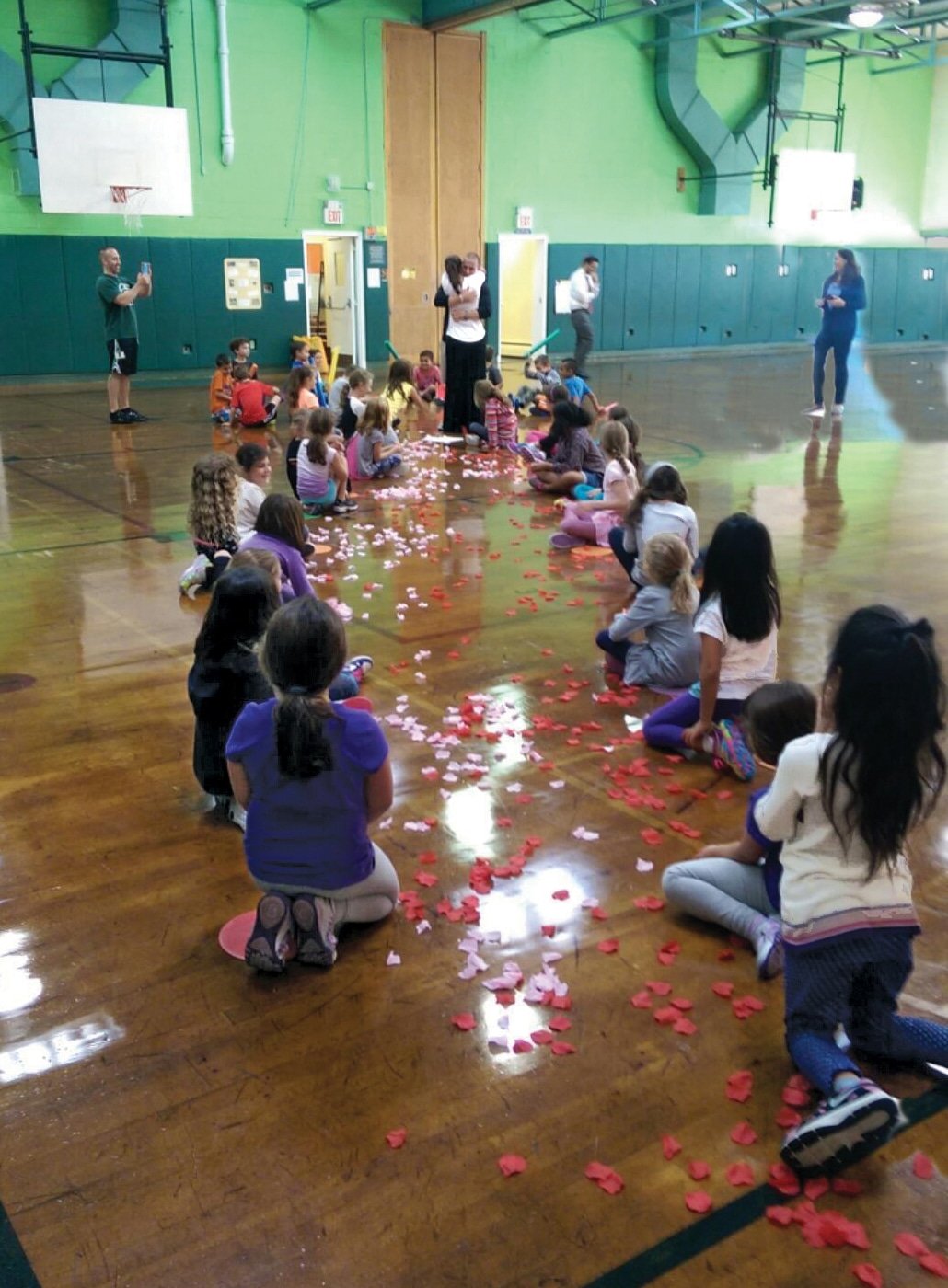 It was a random Wednesday on September 17th when I brought my students to gym class with Matt and headed off to a meeting. Five minutes before I was supposed to pick up my kids, there was an announcement over the entire school loudspeaker asking me to come pick up my class from gym.

I was so embarrassed, because they only call your name over the loudspeaker when you're late to get your kids, and I thought I still had five minutes to go! I got to the gym and opened the doors to walk in. What I saw was my class lined up across from each other creating an aisle. I had nowhere to walk but down this aisle, and as I started (not yet realizing what this was) the girls began giggling and throwing flower petals in front of me.

I made my way down the aisle and heard the song "Amanda" by Boston playing in the background and saw people to the side with phones and cameras. At the end of the aisle, the boys in my class were holding pool noodles to create a tee-pee, and up popped Matt as I came to a stop at the end. He took my hands in his, said my name, and I don't remember anything else he said from that moment on, except for the most important question!

Student Activities
For the next week, I heard the most innocent questions and comments from my kids. I was told that my wedding was the first one they had ever been to, that they couldn't wait to be flower girls, are they invited to the wedding, and best of all, I was asked why I picked Mr. Simone. (In their eyes, their teacher just decided to marry the gym teacher.)

It was the most genuine and special proposal I could have ever asked for. My career, my students, and my now fiancé mean the world to me, and Matt created the most touching moment with all these special things combined in one. That ordinary Wednesday in second grade is a day that both my students and I will forever remember.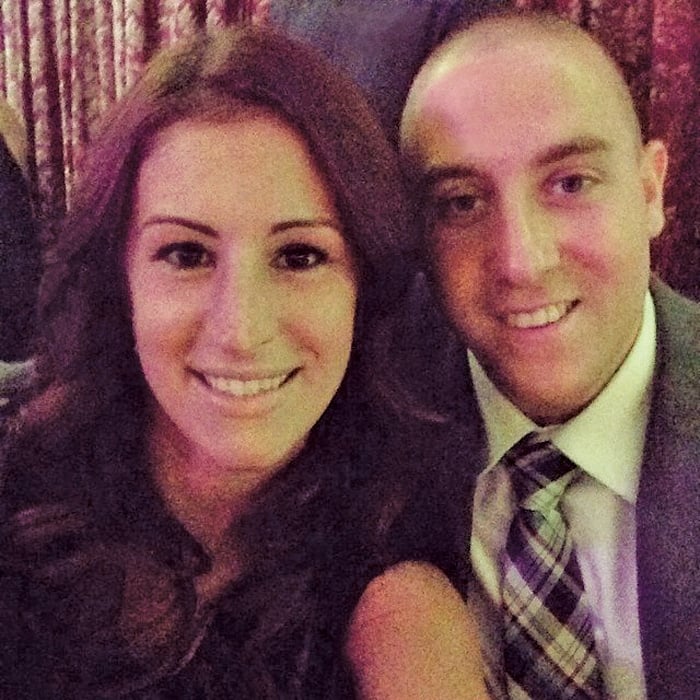 Our relationship is special because of how it has developed and grown over the past years. Being in two different states for six years while attending college, we were told that if we could make it through a long-distance relationship, we could make it through anything. Now, back together where it all began, it's amazing how our life experiences have shaped and changed our love, but hasn't changed the people we started out as.

Mutual Support
In the past five years, Matt and I have had to simultaneously face the same difficult situation. Both our parents, each with marriages of over 30 years, went through divorce.

You'd think it would be easier for us to handle as adults. However, for us to be in a committed and loving relationship, something that we both thought existed between our parents, made it devastating to watch as two families seemed to get torn apart. There wasn't anything we could do for one another during this time, except to just be there emotionally for each other, as someone to vent to, a shoulder to cry on, or a best friend to ask questions when you don't understand how these things could happen.

I think it made us appreciate even more what we have in each other. It's also a constant reminder to always treasure our relationship and what we have together.