What Worked for My Wedding: "Photos of Loved Ones & Personal Touches"
We sat down with a recent bride who reflected on what made her wedding special. Susan, a fashion jewelry product manager in Manhattan, was married at The Estate at Florentine Gardens.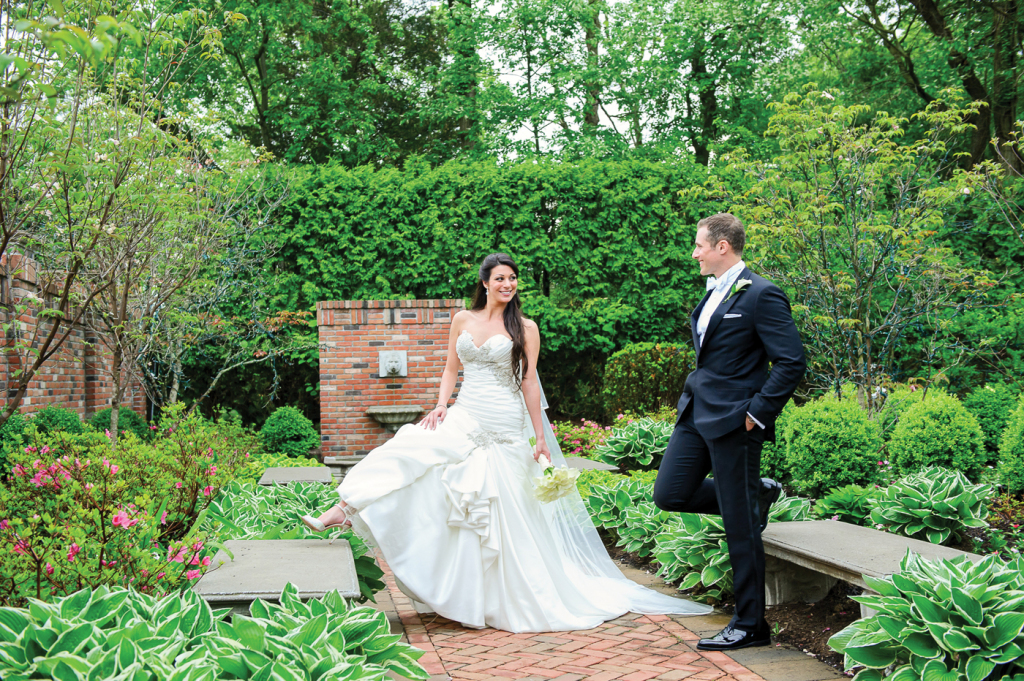 What was the best thing you did for your wedding?
The best thing we did for our wedding was incorporate personal photos throughout the night. We displayed framed wedding photos of our parents and grandparents in the foyer of The Estate At Florentine Gardens so when our guests walked in, they felt as if they were in our living room and were a part of our family histories. At the start of our reception, we also played a photo montage of us individually throughout the years with our loved ones who helped us become who we are today. Our wonderful videographer, Sal Travis, also created a wrap-up video with highlights from the entire day, which played while our guests were enjoying dessert.
What was the best advice you received while planning?
The best advice we received was to trust our instincts. People will provide their opinions and genuinely think they are helping, but too many opinions can create confusion. You want to take your loved ones' opinions into consideration, but the most important thing at the end of the day is that you and your husband agree on what you want and like!
What was the worst?
Someone told us, "Don't sweat the details because no one is going to remember the little things." I am very denial-oriented and particular with what I like, so while taking care of the larger elements, I always look at the details and often remember them. If the details make you happy, then concentrate on them as much as you need to so you don't regret a thing!

If you were to plan your wedding again, what would you do differently?
I loved every second of that special day, but if I could I would plan to be in the cocktail hour longer so we could spend more time mingling and seeing our guests at the beginning of the night.
Which of your vendors would you recommend?
Our vendors were all wonderful and such a pleasure to work with! I must start by recommending our venue, The Estate at Florentine Gardens, for their gorgeous grounds, impeccable service, and outstanding food along with our florist, Westchester Floral Decorators, who created such breathtaking and vibrant centerpieces which helped make their gorgeous ballroom truly magical. Our DJ and videographer, Sal Travis Entertainment, not only kept everyone on the dance floor all night but helped make our dream into a reality and our night the most fun celebration that our friends and family still talk about! Milton Gil Photographers were beyond pleasant to work with and listened to each and every need and want we had. The amazing and unique photos they took not only capture our special day but help us to relive it each time we look back at them!