What Worked for My Wedding: "An Unconventional & Delicious Menu"
We sat down with a recent bride who reflected on what made her wedding special. Alyssa Gordon, an actress in Broadway's "Rock of Ages," was married at Above.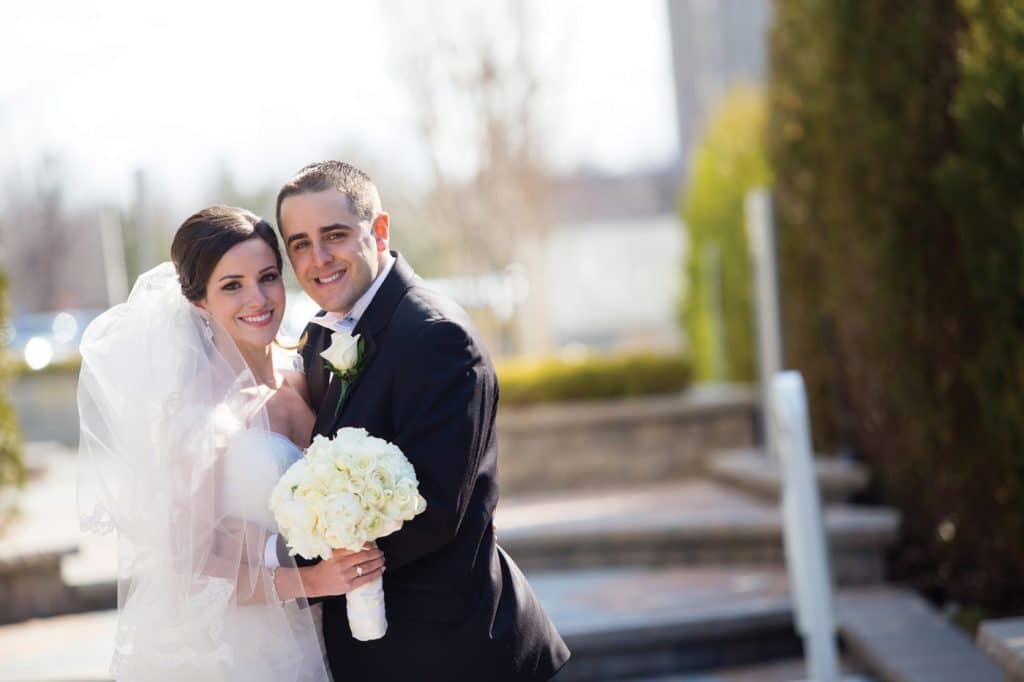 What's the best thing you did for your wedding?
The best thing we did for our wedding was picking an unconventional food menu. We had our cocktail hour on the stunning rooftop of our venue, Above, and our amazing passed hors d'oeuvres included chicken and waffles, and a wood oven pizza and calzone station. For the entrée, our guests chose between house-smoked medallion of beef with a horseradish demi-glace, boneless Tuscan-style suckling pig with garlic and rosemary, or macadamia and sesame-crusted sea bass with spicy Thai salsa. We chose the suckling pig as an option because of my Cuban background. All the food was delicious and unique, and we are beyond happy with the selections we made.
What was the best advice someone gave you while planning your wedding?
The best advice we received while planning our wedding was to make sure we were happy with all the decisions we made for our special day and that the decisions reflected us as a couple. We were told that everyone would try to put in his or her two cents, but that ultimately Rob and I should go with what we wanted. We think this advice was perfect because it has been six months since our wedding and we truly feel our wedding day was flawless and an amazing representation of us!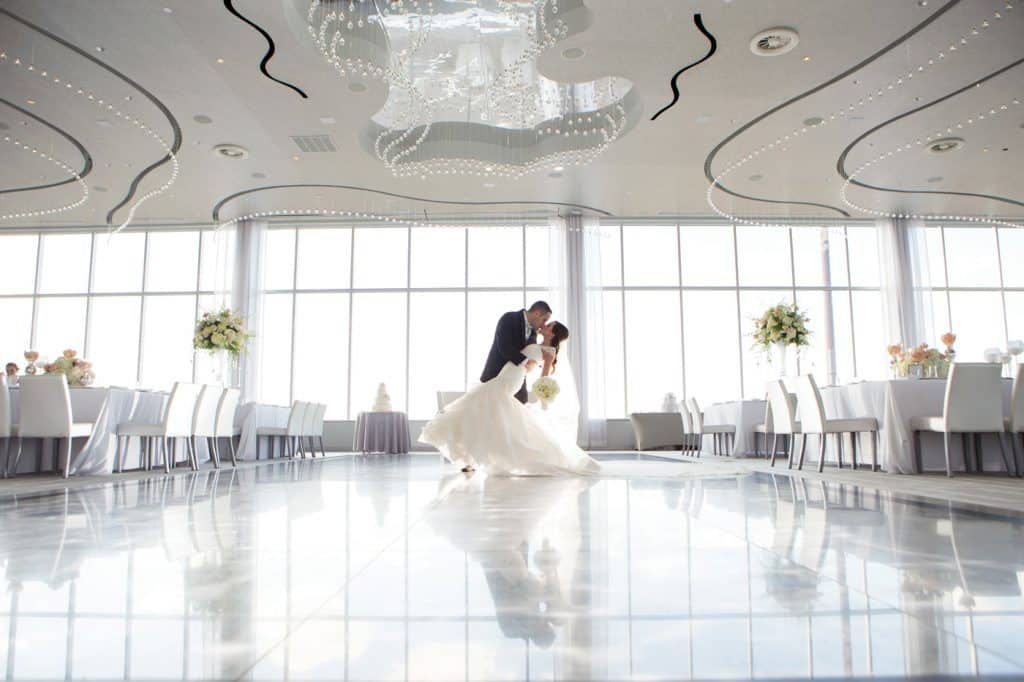 If you were to plan your wedding again, what would you do differently?
If we had to plan our wedding again, the one thing we would do differently is trust our initial instincts. We had a good sense of what we wanted from day one, yet we spent countless hours searching high and low for every type of invitation, flower, photographer, etc. Most of our final vendors were some of the first we went to and were the most excited about. I wish I trusted our initial instinct to go with some of the great vendors earlier on and created a more limited set of possible vendors to see. This would have saved so many hours of planning for our wedding and would have made the process a little less stressful.
Which of your vendors would you recommend?
We would honestly recommend all of our vendors, who all went above and beyond to make our wedding so special. They listened to what we wanted for our wedding and made our vision come to life. From the venue and band to the invitations, seating chart, and photo booth, each vendor contributed to our amazing, memorable wedding!
Above (Venue)
Holy Rosary (Church)
Jerry Kravat (Rhythm Jam Band)
The September Rose (Invitations)
Romantique (Limos)
Tuxedo World (Tuxedos)
Kleinfeld Bridal (Bridal Gown)
Horizon Productions (Photo Booth)
Red Carpet Boutique (Matrons of Honor & Bridesmaids)
Sprinkles Cupcake (Favors)
Custom Designs by Kell (Seating Chart)
Mancini Giuffre (Hair & Makeup)
Joey G's Memories (Video & Photography)