Liberty House | Dream Decor, Dream Themes
Expand Your Theme. "If you got engaged at the top of the Empire State Building, for example, incorporate that into your centerpieces. Give out mini Empire State Buildings with your place cards, and then use that as an anniversary symbol."
Use The Season: "One bride who got married the last week of October had great centerpieces with pumpkins, cornstalks, hay, and apples for a real fall theme. She even used gourds with her place cards."

Liberty House, 76 Audrey Zapp Drive, Jersey City, NJ 07305
866.683.3586, [email protected], www.libertyhouserestaurant.com
Overlooking The City, with Your Unique Decor & Theme
"Decide whether or not the venue you're choosing really fits your personality," says Jeanne Cretella, owner of Landmark Hospitality, which includes Liberty House. "Does it have the decor, the ambiance, and the surroundings where you and your guests would be comfortable?"
Know What You Want
"If you're looking for a traditional setting, look only at traditional sites," she says. "First, decide what you want, otherwise your search can be very overwhelming. For example, if you want a venue with a view, Liberty House would be one of your considerations. But if you want a country setting, look for locations with that environment."
So "What type of setting do we want" should be the first question you ask yourselves. "Also, decide if you want your wedding to be casual or more formal," says Jeanne. "Making these decisions ahead of time will make your search much easier and more enjoyable. Be guided by your own personalities as you evaluate how each facility will put their own stamp on what they'll do for you."
If you want something with more of a nightclub feel or a lot of artwork or chandeliers, that should be considered. "Also, think of how the day will be, if you are more traditional or less so, and if that facility can create the day you want. The brides who do research beforehand, looking at magazines and websites, get a feel for the various spaces before they look at them. Many venues are unique, like Liberty House. You either love them or you don't, so if you do your research you'll have much more success."
Add Tradition, Imagination, & Your Dreams
"Bringing in your family traditions can personalize your day," says Jeanne. "If you or your groom want to have something on the menu from your ethnic tradition, for example, be sure the venue can provide that for you.
"For example, one of our brides wanted a particular meringue band for their cocktail hour, to give their wedding a very Cuban theme. They also had certain Latin dishes which they wanted as well, which we were able to prepare. Then they went upstairs to our ballroom for their reception dinner, which had a traditional theme. So we did both feelings, even including particular signature drinks."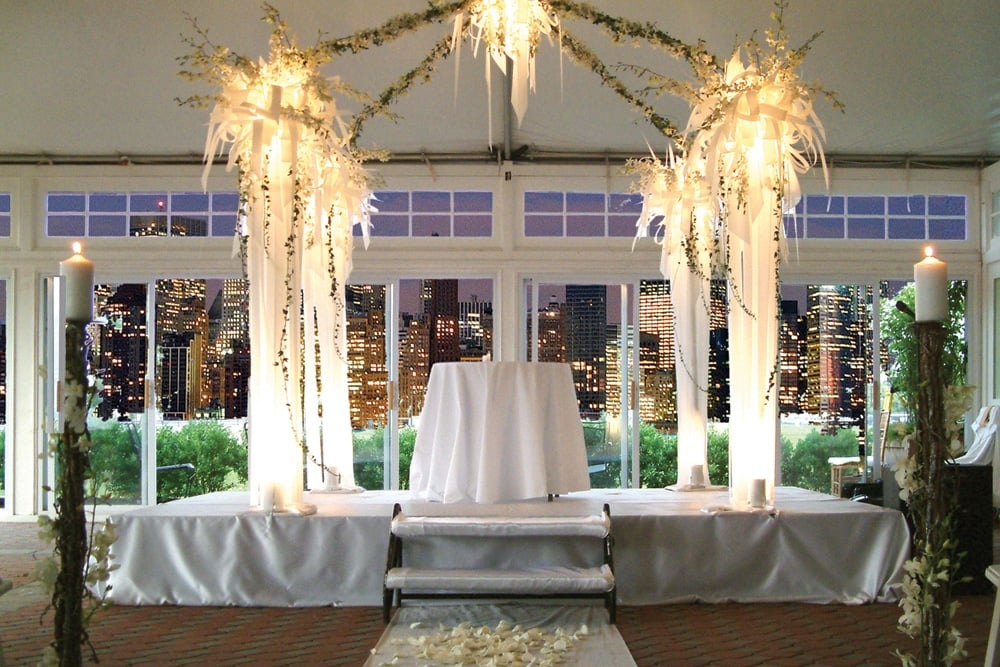 As another example, one bride's grandmother used to make a particular type of cookie which the family all loved. "The bride came in and met with the pastry chef and worked out the recipe. They made it happen, and it was a big surprise at the end of the evening. The grandmother was overwhelmed. The bride and groom were so happy.
"We had another couple who loved boating. When they said goodbye to their guests and left the wedding, they had a sailboat take them away for their honeymoon — right from our pier."
"A lot of people do urban themes. If they've gotten engaged in the city, like at the top of the Empire State Building, they incorporate that concept into their centerpieces, and then that becomes an anniversary symbol for them too. Sometimes they'll use the idea in favors as well. They'll give their guests mini Empire State Buildings with their place cards, for example."
They had one bride who always pictured herself arriving at her wedding in a horse-drawn carriage," Jeanne continues, "and we arranged it with a big white horse. Her guests saw her enter on that horse-drawn carriage, coming down our cobblestone road, from almost a mile away!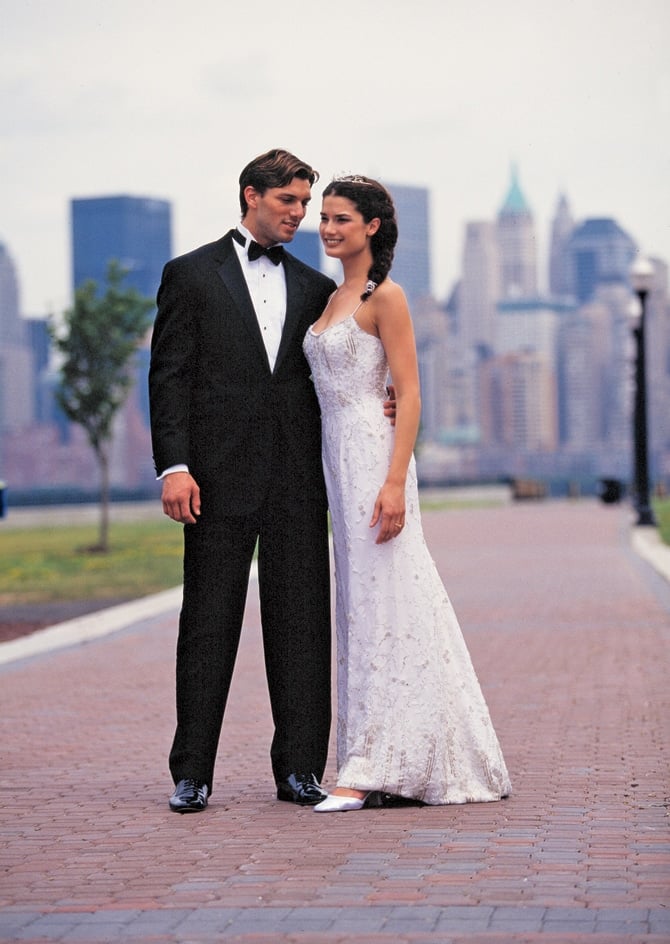 "Brides shouldn't hold back. If you've dreamed about something, don't hesitate to say it to the person you're planning your wedding with, and to your venue. We can make anything happen. That's what this business is all about — making things happen. Brides must really communicate all their desires to their planner."
Innovative Decorations
"Consider working with the particular florist or decorator your venue recommends. They know the space, its lighting, and what can work."
"For our space, different size centerpieces with a lot of candles add a great ambiance to the room. But that's also because we're in a room with a lot of windows and the lights of Manhattan."
In some way, the different size centerpieces suggest the Manhattan skyline with its buildings of varying heights, so dramatic as seen across the river through the oversized windows at the Liberty House. "People also can bring out their own personalities with different linens, flowers, and arrangements.
"They also can use the season to make their wedding more special. We had a bride get married the last week of October, and she had some great centerpieces with pumpkins, cornstalks, hay, apples, and other fall items. It was gorgeous and original, and it added a lot to the event. She also used gourds with her place cards. She really created a fall theme."
To help maintain the theme throughout the night, Liberty House also served pumpkin ravioli.
Special Services
"We can arrange for you to arrive by helicopter, by boat, by horse and carriage," says Jeanne. "Again, we can make anything happen. Then we can do a cocktail hour on a boat, and offer fireworks over the river.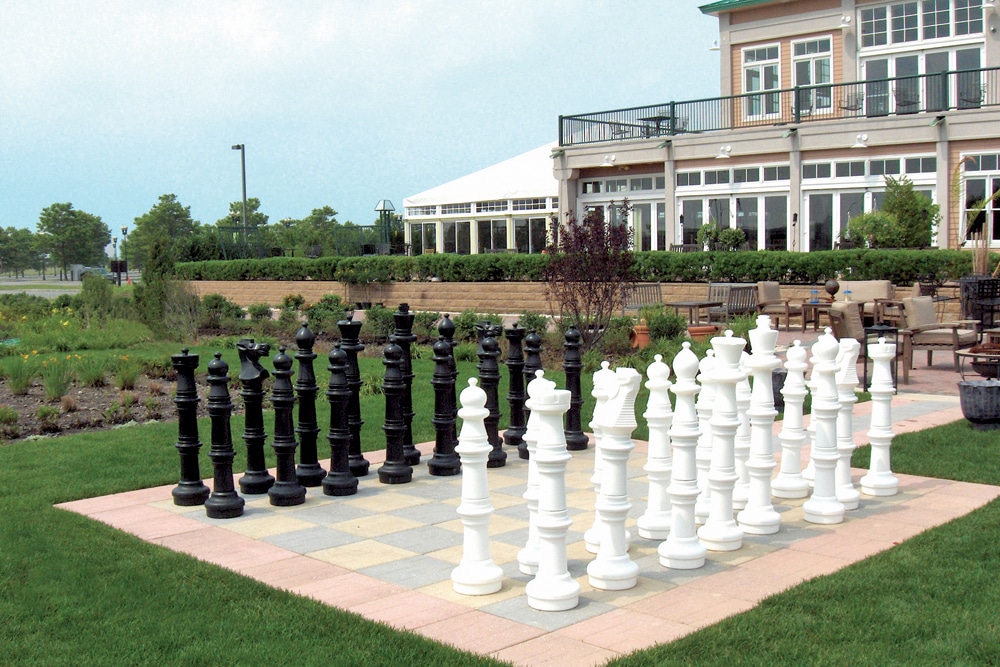 "We've done a couple of weddings recently where the bride and groom did their whole cocktail hour on a boat. They went out on the Hudson River and sailed around Manhattan, passing by The Statue of Liberty. It was a unique memory that family and friends will always have of your wedding, not to mention the chance for great photos of you, your groom, and your guests overlooking Lady Liberty as it passes by. People have so much fun.
"When you're doing an event for 200 people, sometimes it can be a bit much if they're all on board for too many hours. So this gives you flexibility. They're joining you for a cocktail hour, or a midnight sail around Manhattan. It's really special."
At the same time, because they have a view that is so unique, a lot of people don't want anything more. "You want to enhance it. You don't want to cover it up. It's not like your going into a room with four white walls where you need to create an ambiance."
The ambiance is Manhattan, as well as The Statue of Liberty and Ellis Island.
"Sharing this special day with the bride and groom in this setting is wonderful," says Jeanne. "Their whole family is so happy, everyone is very pleased, and you just feel a part of their family."
Liberty House, 76 Audrey Zapp Drive, Jersey City, NJ 07304
866.683.3586, [email protected], www.libertyhouserestaurant.com