Virtual Planning | NJ-PA Venues, Landmark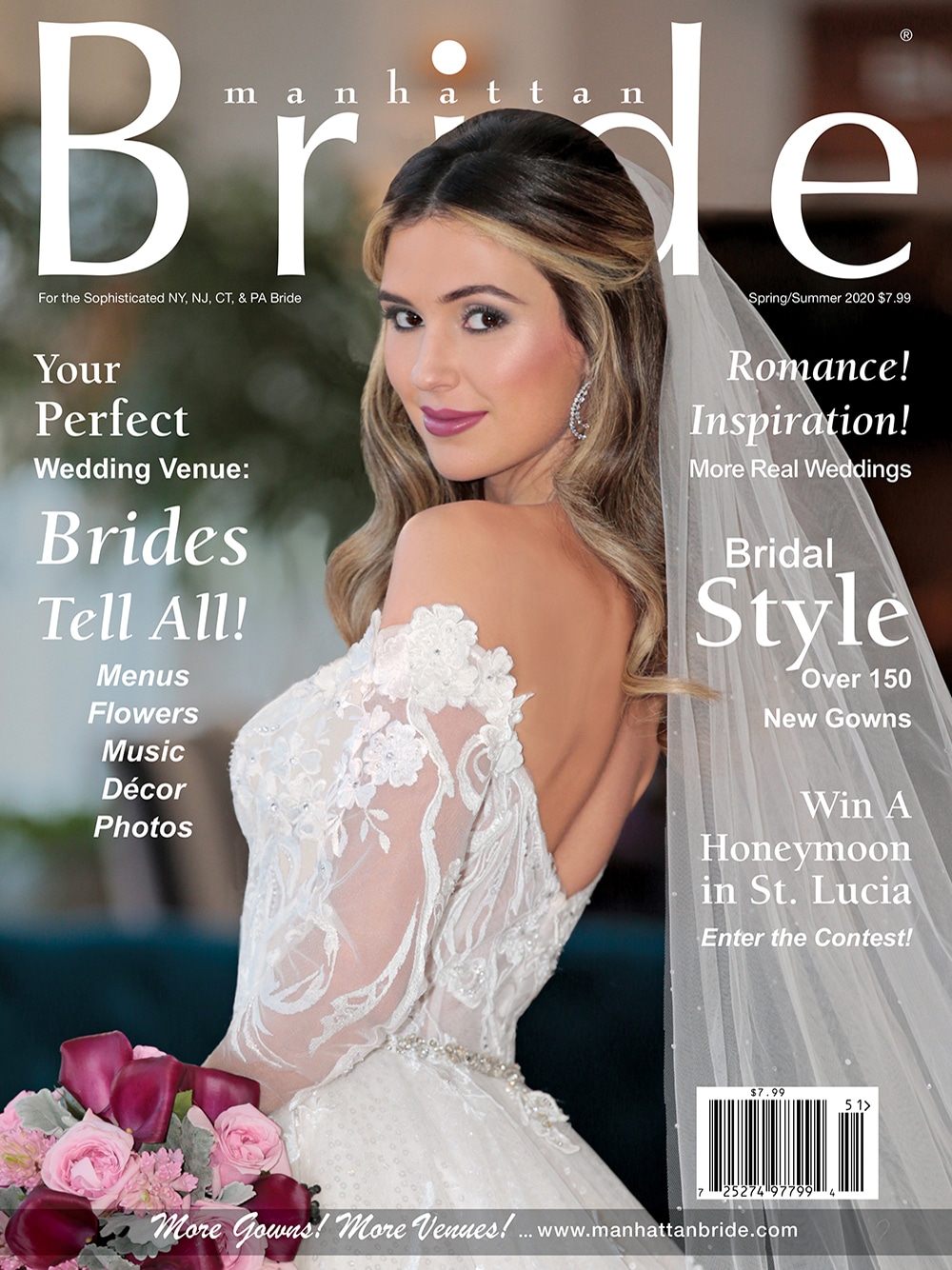 Our venues are providing a wide array of Virtual Wedding Planning Services. They've made it easier than ever to plan from home — and we invite you to take advantage of their special planning services.

Connect through Email, FaceTime, and Web Pages, or ask for a Zoom Link for any virtual service you need.

Take a 360 Degree Virtual Venue Tour ... Set up Virtual Appointments ... Schedule a Q & A Chat on FaceTime. And here's our new 7-Step Guide to Rescheduling Your Wedding.
---
Landmark is the owner and operator of distinctive venues, impeccable restaurants, and boutique hotels throughout NJ and PA. We have a centralized concierge team that is more than happy to assist with finding your perfect wedding venue and setting up these virtual tours for you. These virtual tours — whether FaceTime or phone call — will be conducted by our industry-leading Event Stylists and Directors.
Countless years of experience have taught us that the "wow factor" is in the details; from innovative menus and handcrafted cocktails to attentive service, you can guarantee your event will be nothing short of extraordinary. Be well and stay safe, we can't wait to create memories with you at one of our venues noted below. See one of our Multi-Venue Wedding Celebrations!

Landmark Venues, call/text: 908.418.4186, [email protected], www.landmarkvenues.com/ Contact: Our Concierge Team

To Access/Schedule Each Service
Virtual Appointments: call/text: 908.418.4186
Virtual Venue Tours: [email protected]
Virtual Appts to Reschedule Wedding Date: call/text: 908.418.4186
Hotel du Village. Steps away from the center of New Hope, PA, Hotel Du Village offers two equally captivating ballrooms, each complete with private entrances, separate cocktail rooms, and ceremony spaces. See one of their Real Weddings and a special On-Location Fashion Shooting

Hotel du Village, 2535 River Rd, New Hope, PA 18938/ call/text: 908.418.4186, [email protected], www.landmarkvenues.com/ Contact: Our Concierge Team

To Access/Schedule Each Service
Virtual Appointments: call/text: 908.418.4186
Virtual Venue Tours: [email protected]
Virtual Appts to Reschedule Wedding Date: call/text: 908.418.4186
Hudson House. The venue's outstanding skyline view of the Freedom Tower and Statue of Liberty, plus its floor-to-ceiling windows, wraparound terrace, and impressive cathedral ceilings, add to its breathtaking majesty. See their Newest Real Wedding

Hudson House, 2 Chapel Avenue Jersey City, NJ 07305/ call/text: 908.418.4186, [email protected], www.landmarkvenues.com/ Contact: Our Concierge Team

To Access/Schedule Each Service
Virtual Appointments: call/text: 908.418.4186
Virtual Venue Tours: [email protected]
Virtual Appts to Reschedule Wedding Date: call/text: 908.418.4186
Liberty House Restaurant & Events. Surrounded by water on three sides, Liberty House provides unsurpassable, picture perfect views of the Manhattan Skyline, Ellis Island, the Statue of Liberty, and the beautiful Liberty Landing Marina, hence our "view with a room."

Liberty House Restaurant & Events, 76 Audrey Zapp Dr, Jersey City, NJ 07305/ call/text: 908.418.4186, [email protected], www.landmarkvenues.com/ Contact: Our Concierge Team
To Access/Schedule Each Service
Virtual Appointments: call/text: 908.418.4186
Virtual Venue Tours: [email protected]
Virtual Appts to Reschedule Wedding Date: call/text: 908.418.4186
The Ryland Inn. Built in 1796, The Ryland Inn is a former country home and stagecoach stop. Today, it is a redesigned space that boasts exposed wood beams, elegant chandeliers, and exceptional cuisine. See one of their  Real Weddings and an On-Location Fashion Shooting

The Ryland Inn, 115 Old Hwy 28, Whitehouse Station, NJ 08889/ call/text: 908.418.4186, [email protected], www.landmarkvenues.com/ Contact: Our Concierge Team

To Access/Schedule Each Service
Virtual Appointments: call/text: 908.418.4186
Virtual Venue Tours: [email protected]
Virtual Appts to Reschedule Wedding Date: call/text: 908.418.4186
The Boathouse at Mercer Lake. This venue overlooks lush park greenery and a picturesque lake. Sleek and modern, minimalistic. with 19-foot vaulted ceilings, custom lighting, and drop-down LED projection system, Lakeview Hall is perfect for larger events of up to 250 guests for a night of dinner and dancing. For more intimate affairs, The Boardroom holds up to 40 guests and is ideal for your guests to meet and mingle.

The Boathouse at Mercer Lake, 334 South Post Road, West Windsor Township, NJ 08550/ call/text: 908.418.4186, [email protected], www.landmarkvenues.com/ Contact: Our Concierge Team

To Access/Schedule Each Service
Virtual Appointments: call/text: 908.418.4186
Virtual Venue Tours: [email protected]
Virtual Appts to Reschedule Wedding Date: call/text: 908.418.4186
Crave Events Group. With a reputation for exquisite food and beverage, impeccable service, and decades of experience creating amazing events, Crave Events Group brings exceptional, locally-sourced cuisine, genuine hospitality, and a sense of luxury to each event. Crave everything.

Crave Events Group, 675 Garfield Avenue, Jersey City, NJ 07305/ call/text: 908.418.4186, [email protected], www.landmarkvenues.com/ Contact: Our Concierge Team

To Access/Schedule Each Service
Virtual Appointments: call/text: 908.418.4186
Virtual Venue Tours: [email protected]
Virtual Appts to Reschedule Wedding Date: call/text: 908.418.4186
The Farmhouse. Our historic 330 year-old country estate sets the scene with over 10 acres in the rolling hills of Hunterdon Country. Welcome your guests with our ush gardens, towering trees, and newly renovated space that combines rustic and contemporary,
The Farmhouse, 86 NJ-173, Hampton, NJ 08827/ call/text: 908.418.4186, [email protected], www.landmarkvenues.com/ Contact: Our Concierge Team

To Access/Schedule Each Service
Virtual Appointments: call/text: 908.418.4186
Virtual Venue Tours: [email protected]
Virtual Appts to Reschedule Wedding Date: call/text: 908.418.4186
Felina Restaurant. We offer critically acclaimed cuisine, a stunning bridal suite, and signature hospitality, with towering ceilings, marble columns, and a wraparound mezzanine.

Felina Restaurant and Events, 54 E Ridgewood Avenue, Ridgewood, NJ 07450/ call/text: 908.418.4186, [email protected], www.landmarkvenues.com/ Contact: Our Concierge Team

To Access/Schedule Each Service
Virtual Appointments: call/text: 908.418.4186
Virtual Venue Tours: [email protected]
Virtual Appts to Reschedule Wedding Date: call/text: 908.418.4186
Landmark Destination Weddings & Events. Our destination and event planning concierge is on standby to deliver stress-free planning. With over 10,000 happy customers, find out how Landmark Destinations has perfected the art of creating memorable experiences.

Landmark Destination Weddings & Events, 675 Garfield Avenue, Jersey City, NJ 07305/ call/text: 908.418.4186, [email protected], www.landmarkvenues.com/ Contact: Our Concierge Team

To Access/Schedule Each Service
Virtual Appointments: call/text: 908.418.4186
Virtual Venue Tours: [email protected]
Virtual Appts to Reschedule Wedding Date: call/text: 908.418.4186