Karen McDonald | First Dance Wedding Couple
FROM THE BRIDE & GROOM

"Our wedding ceremony and reception is in Studio City, California at an intimate venue," says groom Daniel Ridley, "and my bride, Tamika, will be wearing a gown by Vera Wang." Daniel works at Verizon and graduated from NYU with a degree in Digital Communications. Tamika is an executive assistant for an actor-director and earned her degree from Arizona State.
Early one morning in Manhattan, Daniel was with several co-workers uptown. "A very attractive female approached and I was captivated. But all I could offer was a meager, 'Good morning' shout and a huge wave from across the street to her.
"To my surprise, I got an infectious smile and she gave me a genuine large wave accompanied by a 'Good morning.' I was hooked, but stumped as well, unsure how to reply.  I let her walk away without saying another word, and then she was gone."
A few minutes passed and she entered the scene again, this time from the opposite direction. "My coworkers watched me watch her walk by. I began feeling something great was about to pass me by and I darted after her, since she was now out of sight for the second time.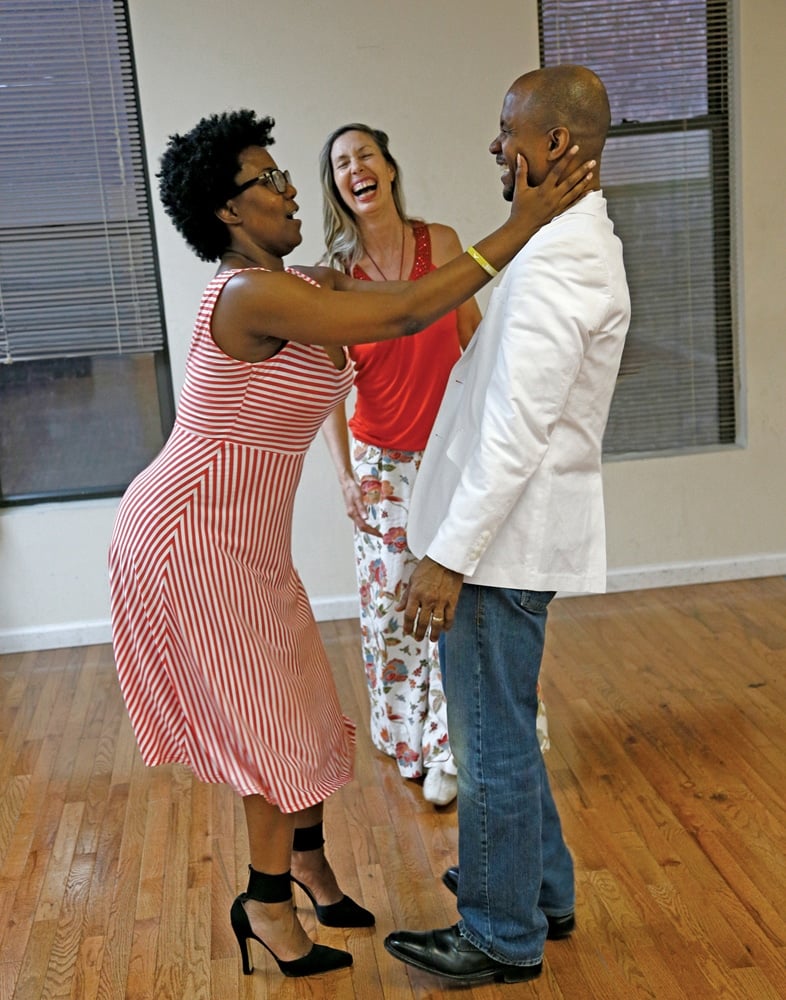 "Running non-stop for a NYC block, I caught up to her just before she entered her building. We chatted and I invited her to see the city after discovering she was new to the city from Los Angeles. (Which explains the amazing greeting she gave!) After two months and four missed dates, I sent a clever yet quirky note to her office. It worked, finally getting us together."
He proposed at a mall with about 15 kids cheering her name as a distraction while he came from behind and knelt down on one knee. "I felt like a million dollars when she said yes!
"We chose Karen because not only does she know dance, but she loves seeing people fulfill their dream to dance no matter their natural abilities. Working with her has been funny and relaxing. Tamika and I wanted to convey a bit of who we are in our dance, and Karen made that possible."
FROM THE DANCE INSTRUCTOR
"I create a unique dance that works for each couple," says award-winning dance instructor Karen McDonald of True Balance Dance.  She tells us that Daniel allowed her to tap into his free spirit and teach him various choreographic pieces so he could be spontaneous while dancing with Tamika. "I taught him several foxtrot movements. Once he learned the basics he was able to put them together in any order he wanted, allowing Tamika to follow him. By learning how to place his hands and move his body, he learned how to invite her to follow the direction he wants her to go in."
Reflecting Each Other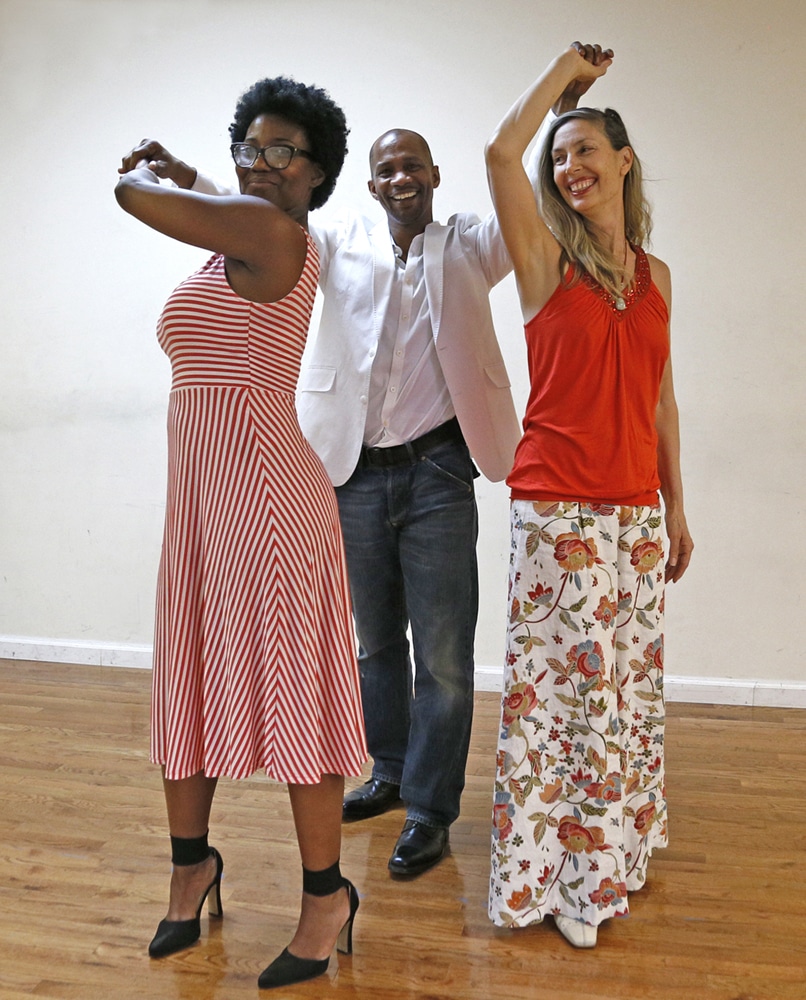 "With Daniel and Tamika, I can sense the very loving nature of their relationship. I'd like for that to really show in their dance, through their expressions and how they move together. My goal for each dance is to reflect how that couple is with each other, and for them to be as comfortable as they can be in each other's arms."
Couples usually come in with the music they'd like to use. "Some ask for a traditional wedding waltz, but a waltz has three-four timing, while modern music usually has four-four timing. If a bride and groom want to do some sophisticated dance, as their instructor, I will make that simpler to attain. Instead of teaching the standard triple step move for the swing/jive, I would start with a single step.
"I don't recommend performing your wedding dance for more than two minutes." After the dance, couples will usually invite their guests onto the dance floor or segue into the parent dances.
"When two people dance together, the idea is that you're dancing as one, like in a relationship. The biggest part of partner dancing together is in turning. I like to explain it as one person being the hinge and the other person is the door. Just like in marriage, it is important to make spaces for each other.
"I cherish the opportunity to be part of one of the most special times in someone's life and honor the commitment that two people make to each other. By helping them with their dance, I give them a small gift that can stay with them forever."
True Balance Dance
Karen McDonald, 315.459.1453
www.truebalancedance.com