Park Chateau | Create A Uniquely Personal Wedding
Personalize Your Wedding
"We believe the key to creating a successful wedding is personalization — from the menu to the décor to the service," says Devin Hope, sales manager of Park Château Estate and Gardens.
"For example, we personalize our service, so if a couple calls and finds that the sales manager they've been working with is out that day, anyone else can help them at any stage of planning. That's because we keep all our staff up to date on what's happening with each couple. We are a family and we want our couples to feel they are being served by our full family."
The family extends to Park Château's sister properties, Nanina's in the Park and The Park Savoy Estate. The three properties are under the ownership of Joseph Maurillo, Barry Maurillo, and Vito Cucci. "Their concept of 'Quality, Excellence, and Family' resonates throughout the staff at each property."

Personalize Your Food & Drinks ...

They also create custom printed menu cards for each wedding. "We add the bride's and groom's names, their wedding date, and all their menu items. Guests love to see these when they sit down at the table."
Devin encourages you to make sure the chef at your venue is trained in multiple cuisines so he also can accommodate a wide variety of food palates and family traditions. "We've done many blended menus, such as Italian with Greek inspiration and suckling pig for Spanish weddings. We like to include key menu items from specific cultures."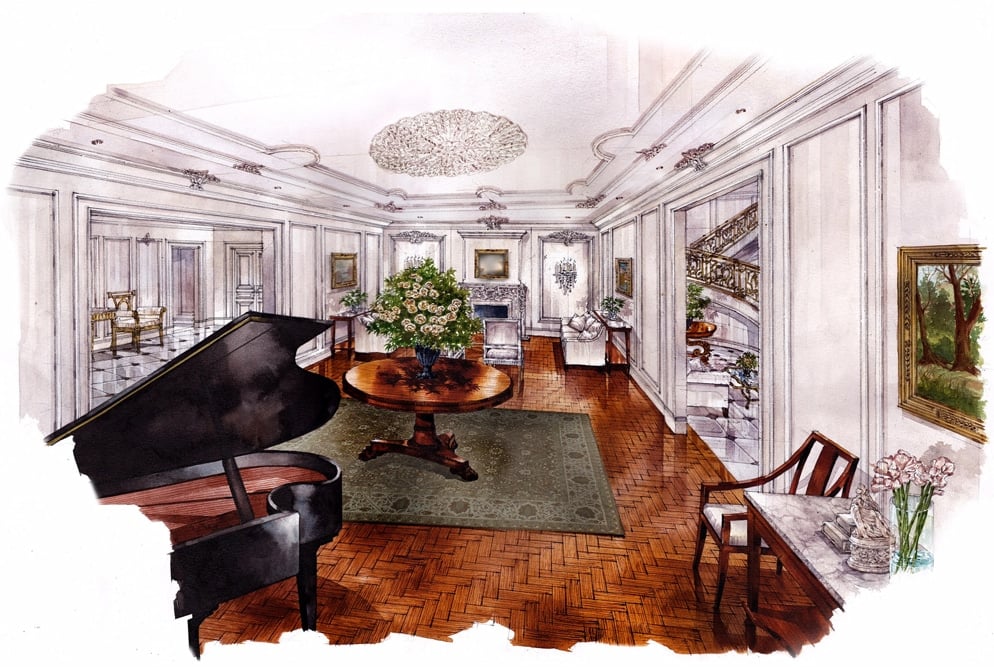 ... Your Décor & Favors
They recently had a bride who wanted to incorporate her interest in wine. "We displayed wine barrels throughout the venue and had a wine tasting bar! We helped her pick out which wines to serve at the tasting bar and once she decided her very favorite, we ordered enough bottles to give out as favors. We also helped the couple customize a wine label for each bottle with their wedding date, a quote about the two of them, and a 'Thank You' for coming."
Another bride worked for a whiskey company. "She wanted to feature all the different whiskies that were part of her brand, so we set up a custom whiskey bar with its own bartender. We made bar signs pointing to it, which we posted around the venue. The bride also brought in flowers to decorate the whiskey cases.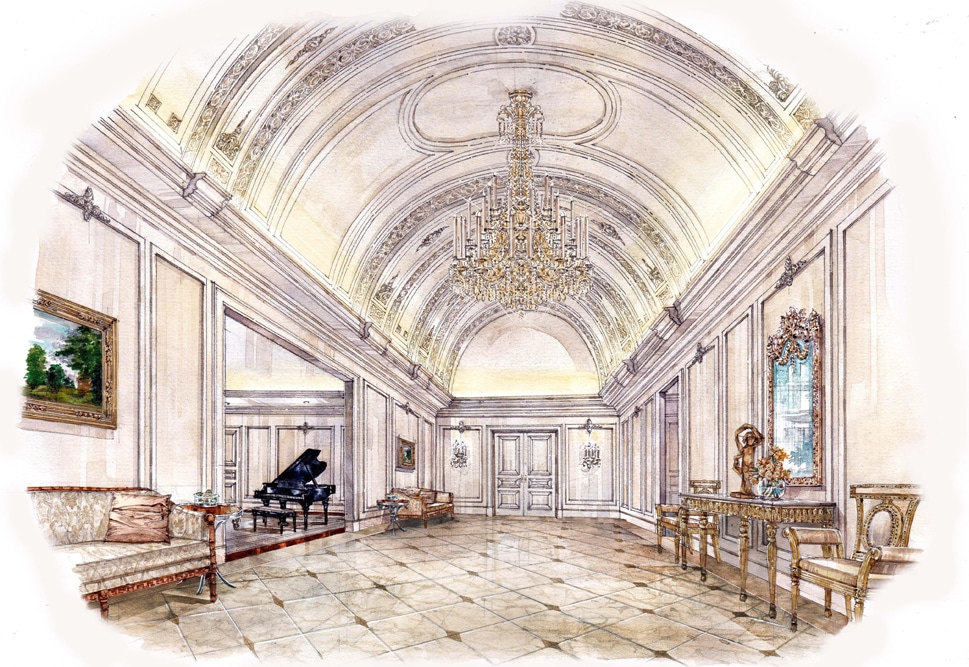 "When her wedding guests walked into the cocktail hour room, they immediately saw the bride's personality reflected in the signs and the special whiskey bar. The guests loved the personal touch."
The groom really liked cigars, so for the reception they combined the whiskey bar with a cigar roller. "He brought his favorite cigars and decorated the boxes as well, so they each had very personal touches at their wedding."
... and Your Theme

Another couple wanted a beach-themed wedding. "So we brought in sand and enhanced the décor by placing seashells, nets, and sea glass throughout the venue. We also offered barbecue-inspired beach-party cuisine and had cocktail style seating, to make it feel like you were lounging on the beach with your friends."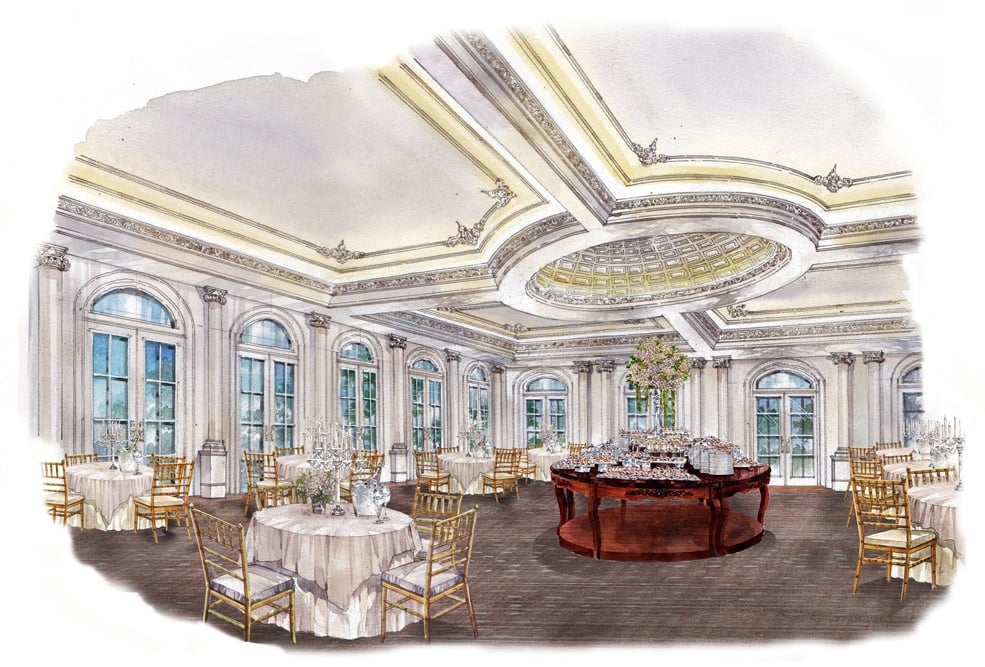 They had a grill and a tiki bar in the outdoor garden. "We included several beach-themed rum drinks plus frozen drinks with fruity mixes like pineapple and cranberry juices. The bride's signature drink was a Bahama Mama and the groom's signature drink was a frozen margarita. The frozen drinks were a big hit, with everything like piña coladas, strawberry daiquiris, and more. Caribbean style music played throughout too, which gave it a fun upbeat vibe."
Exciting Food Tastings

"We treat our food tastings as mini weddings," says Devin. "We invite you to bring up to six people. Most parties include the bride, the groom, and the parents. We have between eight to 15 other couples also attend. It's great because all the couples can mingle and share ideas with each other.
"If you book with our onsite florist, for example, at your tasting they will display the centerpiece you picked right at your table, so you can get a feeling for it. Our managers, maitre d's, general manager, and chef are all present during food tastings, so brides and grooms are introduced to our entire family. In addition, you can experience how your guests will be served at the wedding, because our servers present the menu items to you exactly as they will do at your wedding."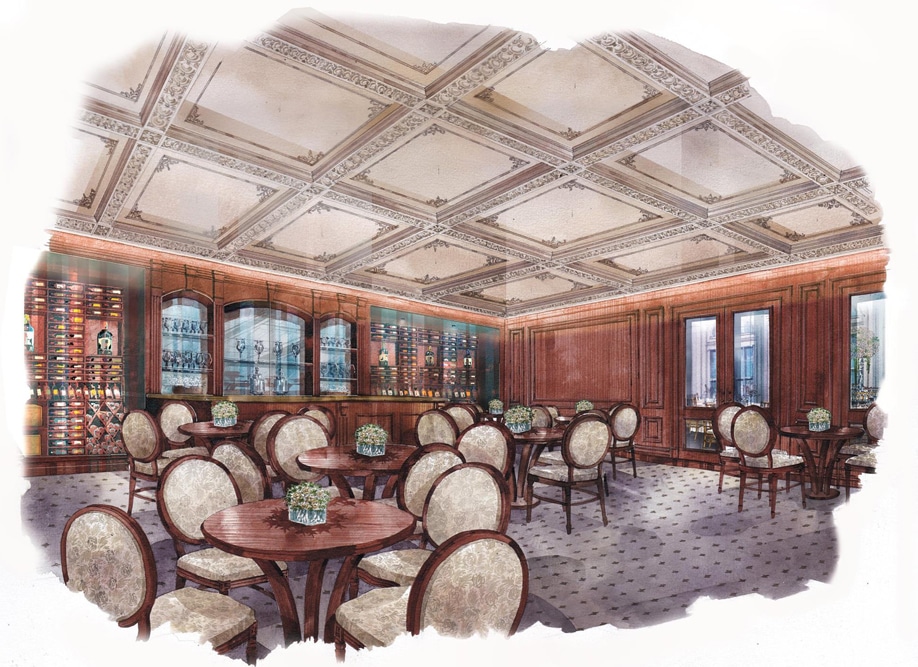 A Versatile Space
The Park Château is about equal distance between NYC and Philadelphia. "Our Versailles Garden area  overlooks a beautiful pond and is perfect for outdoor ceremonies. We also have an onsite nondenominational chapel that seats up to 350. Upstairs, there's a groom suite and a bridal suite with a salon attached. The ballroom has 35-foot high ceilings and can accommodate up to 400 people. Behind the sweetheart table in the ballroom is a second bridal suite, perfect for when the bride needs a quick touch-up during the reception.
"The most exciting part of each wedding is that we are able to be part of such a special a day to the bride and groom. They're going to look back at their photos for the rest of their life and it's amazing to think that we were part of that process of bringing their dream wedding to life. We host one wedding at a time, so we can give each bride and groom our full team's undivided attention, treating each couple like family, from the moment you walk in the door."
Park Château Estate & Gardens
678 Cranbury Road, East Brunswick, NJ 08816
732.238.4200, [email protected]
www.parkchateau.com