Wedding Dance Routine | Light Up The Dance Floor
Just For You. "I want to create a user-friendly routine that, most of all, reflects the two of you. When your personalities are put into the performance, you're much more relaxed and able to enjoy what you're doing."
Wedding Dance Routine
917.701.1074
[email protected]
Dance Innovations
"In this 'Dancing with the Stars' age, a lot of our wedding couples are now requesting routines that are far more innovative," says dance instructor Sidney Grant (aka "Dr. Dance") of Wedding Dance Routine. "Now couples usually want a montage of dances, segueing from one to another. As someone who came from American-style ballroom and Latin dancing,  I love working with couples who have creative requests, because we're able to achieve something truly unique and special for their first dance."

He just had a couple who got married with a "Phantom of the Opera" theme. Their first dance was a mashup of tango, foxtrot, and swing to a Phantom of the Opera violin arrangement by Lindsey Stirling. "It was really out there. It was great."

Some couples of course still have traditional requests, like the waltz or a love song. "One of my philosophies is to help showcase the couple for the first time as husband and wife in front of their friends and families. It is an important moment, so I try to get to know them in the process and create the routine they want that's about them."

One of his dance couples had an ongoing joke about how the only dance the husband could do was the funky chicken. "So we actually put that into their wedding routine! It was great when they performed it, because all the groomsmen knew that was the only dance they'd seen him do. I'm not about creating a strict routine. I am building a special moment for these couples on their wedding day. That's my entire frame of mind when I work with them."

His most outrageous request? "One bride wanted to add a quasi-burlesque component! When she described it, I said, 'That sounds a little NC-17.' But once we toned it down closer to PG, we were in good shape."
User-Friendly & Easy to Follow

"Couples have so much going on for their wedding, the last thing I want to do is create something they're going to worry about, so I create a user-friendly routine that, most of all, reflects them. When you put their personalities into the performance, they are much more relaxed and enjoy what they're doing, rather than worrying, 'Am I going to remember this?' The priority is to adapt the dance to the personalities and skill levels of each couple.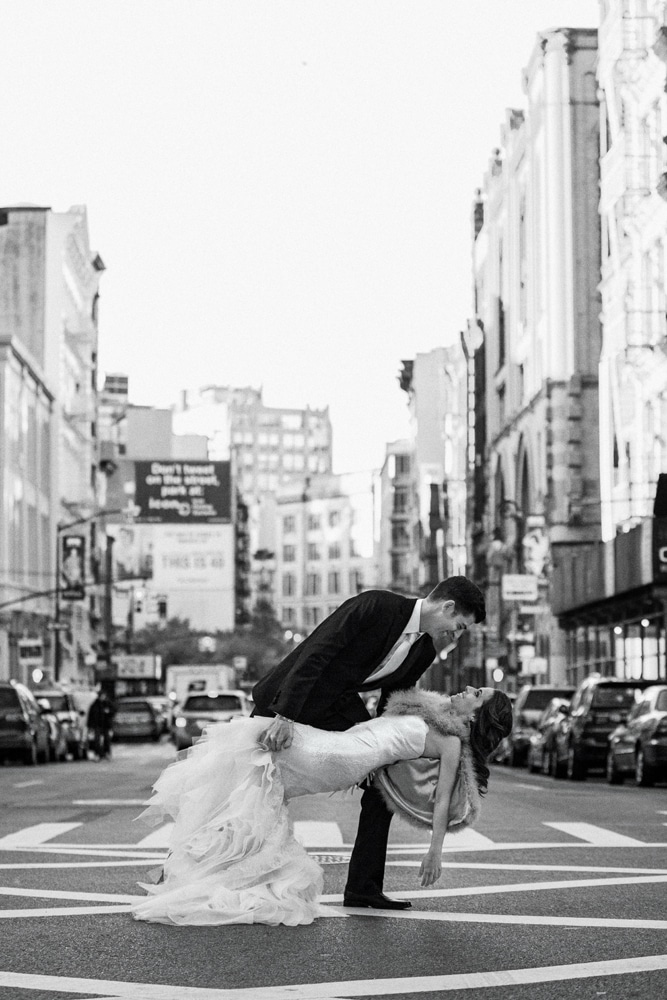 "Dr. Dance" has often put together routines in record time. "People's lives now are busier than ever," says Sidney. "But in my private studio, there's no distraction of competitive ballroom dancers whirling around, so we can get a lot done in an hour. The vast majority of my clients finish their routine in less than 10 hours of total instruction."

From Fred Astaire to the Tango

Sidney's career in dance started in 1990 when he won the novice professional title at the Fred Astaire championships in Atlantic City. He soon came to specialize in American-style ballroom, Latin dance and the hustle and moved to Manhattan. "That's when I started working with kids as well. I realized the same joy and connection that I bring to my adult couples, I could also bring to children."

He also immersed himself in Argentine Tango, which Sidney describes as "the most nuanced, sensual, and synergistic of all partner dances." In 2011, he and his dance partner were the USA Argentine Tango Champions. "Many competitors are from Buenos Aires or Colombia. Some years, the winning couple had one partner from the US and the other from Latin America. But when we won, it was the first time the winning couple were both from North America." When he's not teaching wedding couples "el tangringo" (his tango nickname) is a private Argentine Tango instructor, locally, regionally, and internationally.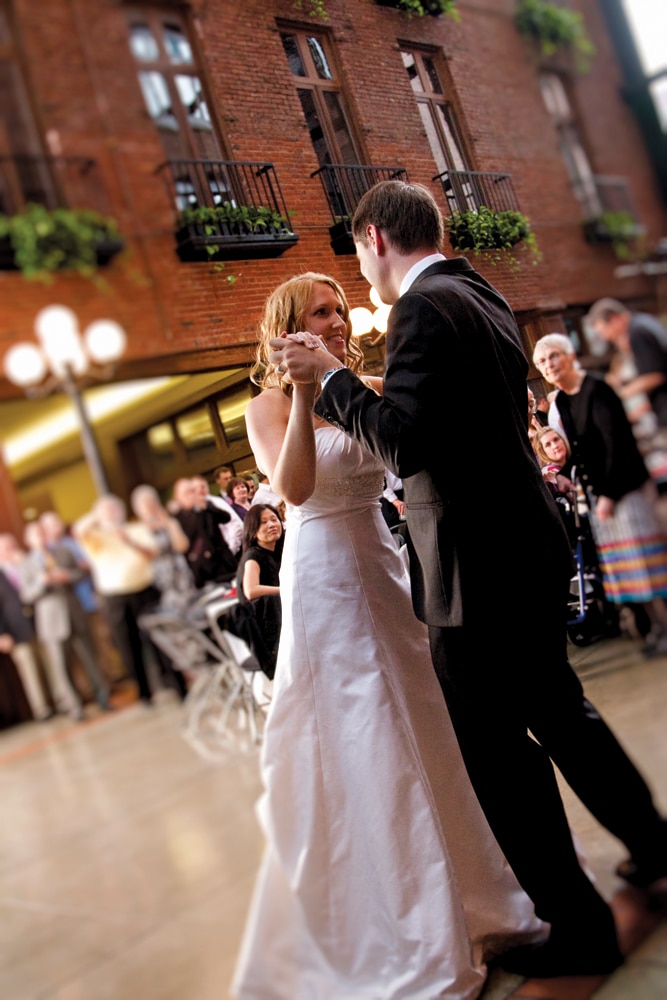 The tango has also influenced how he works with couples, in ways that can help deepen their relationship. "A lot of couples come with anxiety, concern, sometimes criticizing each other. I'm called 'Dr. Dance' for a reason, he says, only half-kidding. "In some ways, it's like an hour of dance therapy for these young couples!

"Most people today have busy, hectic lives. When they have an hour together it's like, 'OK. Here we are, dancing and connecting.' I recognize that and really tune the couple into the fact that this is a nice way to feel even closer to each other, so I do my best to smooth everything out, literally and figuratively."

Wedding Dance Routine
917.701.1074, [email protected]

(Editor's note: Years ago, Sidney started the non-profit Ballroom Basix, to bring the joy and mature interaction of dance to middle school students in the city. We invite you to see the program in action at: BALLROOM BASIX.)